Thank you to our existing donors for believing in the important mission of Step Into Swim. It is because of our supporters, including our major founding partner Every Child A Swimmer, that we are able to invest in the next generation of swimmers.
Major Founding Partner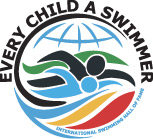 Supporting Partners
American Swim Coaches Association
Florida Swimming Pool Association/Florida Swims Foundation
International Swim Coaches Association
International Swimming Hall of Fame
National Drowning Prevention Alliance
United States Swim School Association
USA Swimming Foundation
Diamond Level
$100,000+
Bill Kent Family Foundation
Fluidra
Platinum Level
$50,000 - $99,999
American Pools
AquaCal
Claffey Pools
Hayward
Gold Level
$20,000 - $49,999
Keith Harbeck, Premier Pools & Spas
Kiwanis International
Master Pools Guild
Silver Level
$5,000 - $19,999
Don Baker, Paddock Pools
Robert Blanda, Mill Bergen Pools
Maurice Bushroe
Chlorine Chemistry Foundation
Troy and Suzanne Franzen
FSPA Space Coast Chapter
Judy and Rowdy Gaines
Rich and Keelie Garbee
Melissa Mishoe
Bronze Level
$1,000 - $4,999
Don Ball, Pool Works
Chris Curcio
Gregory D. Eggert
Florida Swimming Pool Association
Scott Frost
Karl Frykman
Joseph Laurino
Andy Levinson
National Drowning Prevention Alliance
Kevin and Erin Post
Cliff Pryor
PSP/Deck Expo
Stephen Robbins
Anita Sayed
Southern Charm Pools LLC
Swimming Pool Services, Inc.
Friend Level
$1 - $999
Eliezer Alejandro
Bill Aronson
Linda Beza
Erika Binger, V3 Sports
Rob Butcher
Amy Cannon
Nick Capezza
Matthew Cappello
Cypress Creek Outdoors
Mike Dare
Jason Davidson
Lisa Dunson
Seth Ewing
Lindsay Giguiere
Franceen Gonzales
Jennifer Hatfield
Sheryl Heather
Sabeena Hickman
Sarah Hillman
Natalie Hood
Jessica Howard
Sheri Jackson
Katie Junkers
Jeffrey Kopp
Charles Kunsman
Michael Lowry, Lowry & Associates
James Greg Lucas, Clarity Pools
Genevieve Lynn
Meaghan McTammy
Jeanne Mendelson
Mermaid Lagoons
Albert Miller
James Richard Mock
Network for Good
Jody O'Grady
Brett Oncale, Archangels Pools, Inc.
Frank Orrosquieta
James Revelle
Janay Rickwalder
Lisa Ryckeley
Rick Specht, Pool to Spa Services
Robert D. Stewart
Harold Tillson
Ian Tobin
Brian Van Bower
Waldhauer Pools
Donna Williams
Amy Willer
Justine Wood
Leland Yarger
Lisa Zarda