Who Can Donate?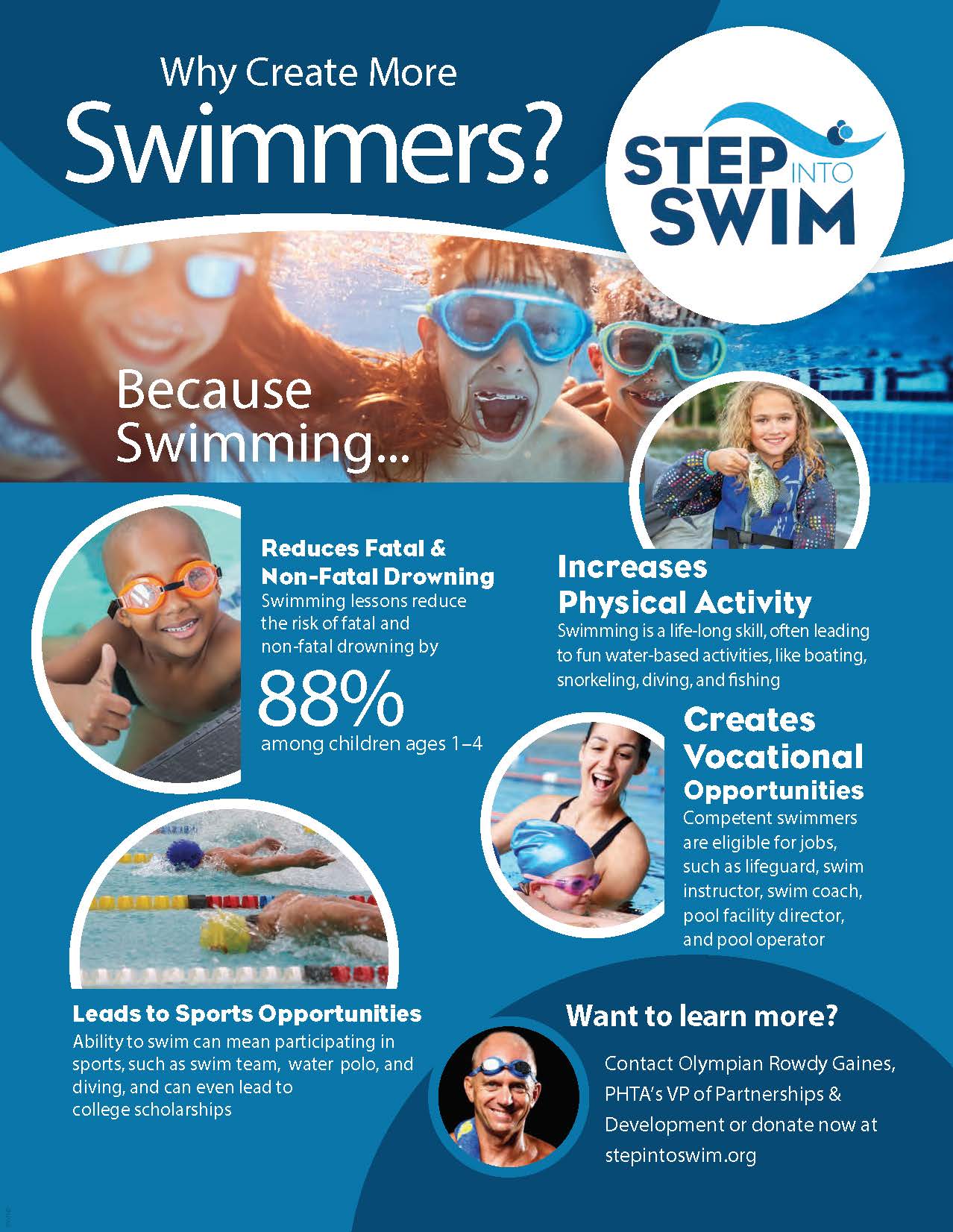 PHTA is asking the assistance of everyone to help. 100% of your donation to Step Into Swim goes directly to learn to swim programs. Whether you are an individual that loves swimming, an aquatic professional, or a company looking to do something positive in the industry - We need YOU to support this important initiative. Click here to learn more about Step Into Swim and the benefits of creating more swimmers.
What Organizations Will Benefit?
Various organizations in the U.S. that provide swim lessons to children that cannot afford to learn this life-saving skill of swimming because of their economic or cultural standing. Each year, PHTA accepts applications from new or reoccurring organizations. Based on a set criterion, the committee selects organizations that will help contribute to creating 1 million new swimmers.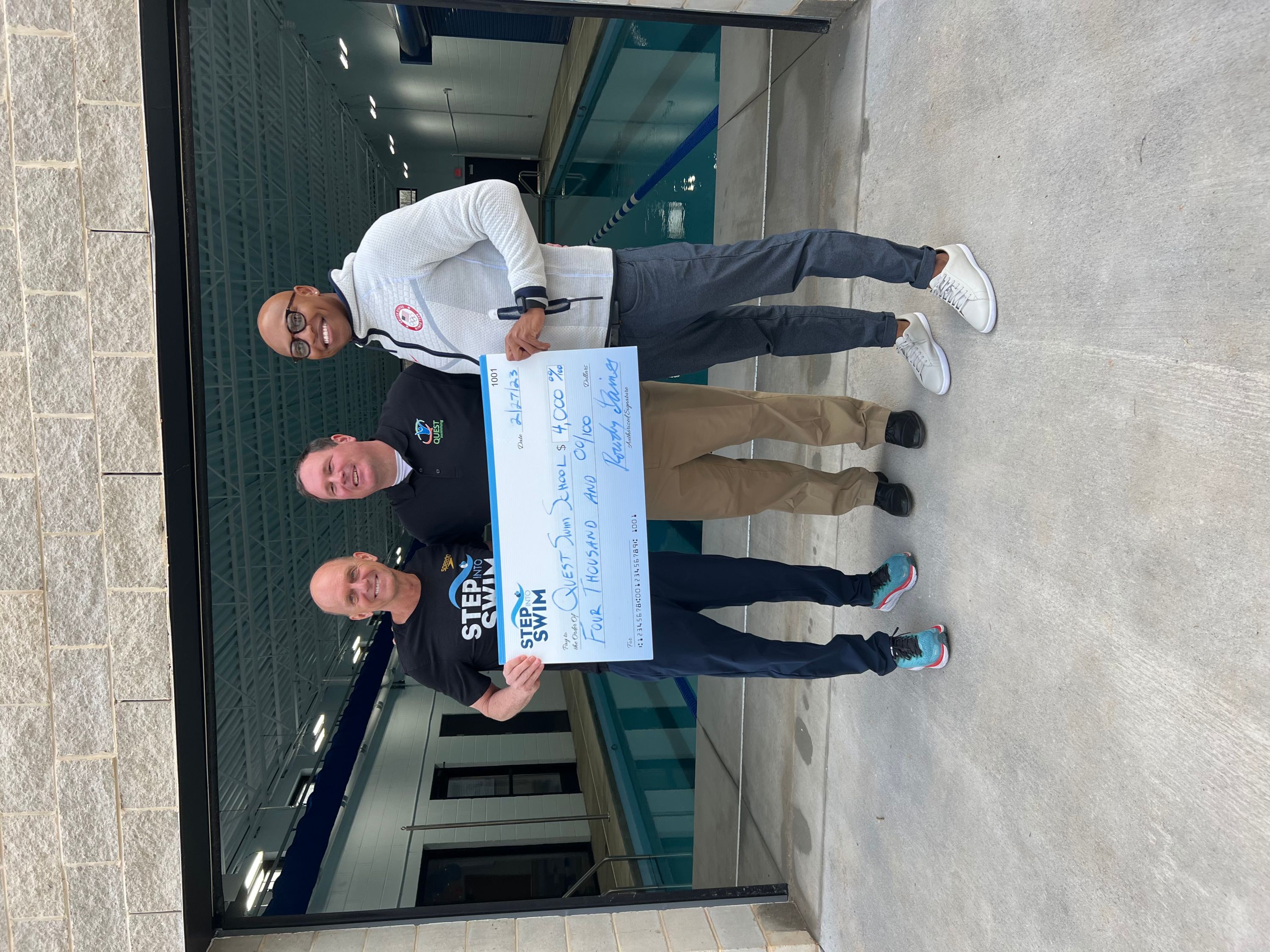 Quest Swim School Check Presentation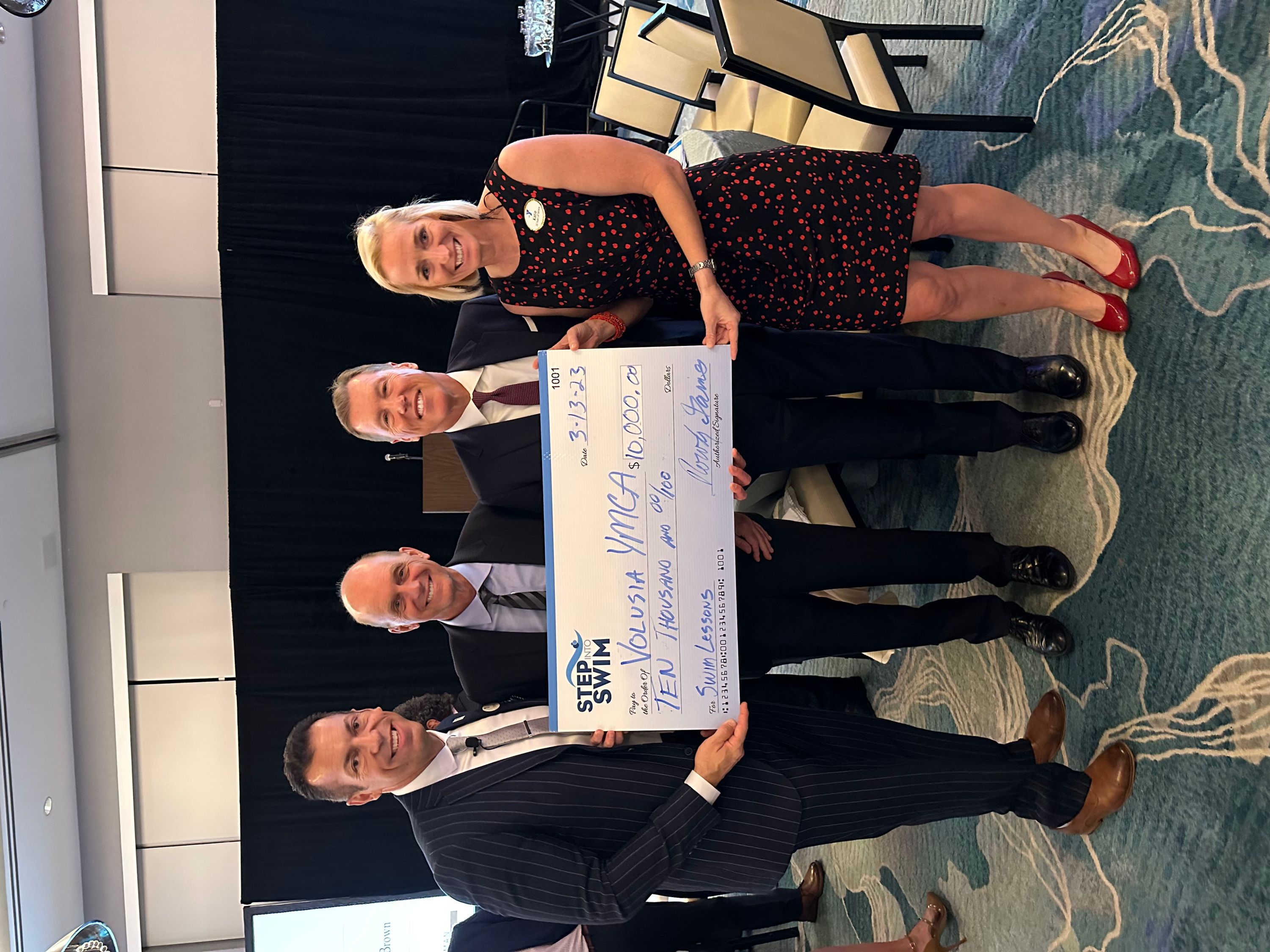 Volusia County, FL YMCA Check Presentation
Donor Levels
Friend Level - $1 - $999
Bronze Level - $1,000 - $4,999
Silver Level - $5,000 - $19,999
Gold Level - $20,000 - $49,999
Platinum Level - $50,000 - $99,999
Diamond Level - $100,000+
For contributions over $75,000, please contact the Pool & Hot Tub Foundation at service@phta.org or (703) 838-0083 to discuss additional benefits and recognition for your company.
Round Up with Rowdy! PHTA is excited to launch a new opportunity for point-of-sale fundraising (a "round up" campaign) for Step Into Swim. Your participation in this program will help to extend the program reach, build industry integrity and engagement, as well as help grow support across the country for this important program that is creating more swimmers and saving lives. Sign up today to receive additional information and learn how to start rounding up with your customers.
Pool Builders and Service Companies: Please consider signing up for an ongoing commitment to Step Into Swim. Your company can pledge funds to Step Into Swim based on the number of pools you build and/or the number of maintenance contracts you sign per year. PHTA will match 100% of all pool builder/service company pledges up to a total of $1,000,000 or through the end of the year. To sign up for this ongoing commitment, please fill out this form.
Donate Today!
To make a donation, please fill out the form below with your credit card information or mail a check made payable to "The Pool & Hot Tub Foundation" with the memo line "Step Into Swim" to:
Pool & Hot Tub Foundation
2111 Eisenhower Ave., Ste. 500
Alexandria, VA 22314