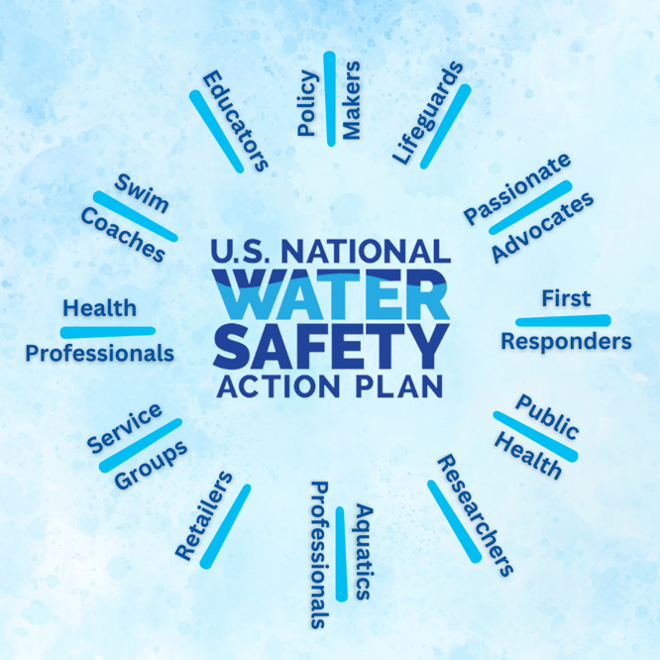 Unfortunately, drowning is the leading cause of death among children ages 1 to 4. The all-too-high drowning rate underscores the importance of swim education and improved access to swim safety programming. As a leader in the aquatics industry, the Pool & Hot Tub Alliance is committed to promoting safe and healthy pool and hot tub environments for people to enjoy, and it continues to advocate for swim safety through Step Into Swim, a program aimed at creating more swimmers and helping families of all backgrounds learn to navigate the water safely with educational resources and swim lesson grants.
PHTA is also a member of Water Safety USA, which initiated and facilitated the development of the U.S. National Water Safety Action Plan (USNWSAP) – a 10-year plan announced earlier this summer to unite communities and help put an end to preventable drowning tragedies. With support from industry advocates, expert reviewers, working groups, national associations – including the Pool & Hot Tub Alliance – and a dedicated steering committee, the roadmap offers actionable change to reduce drowning at the community, county, state and national levels in six key areas.
Barriers, Entrapment, and Electrical Safety -- Representatives from PHTA played a critical and active role on this working group to inform recommendations posed in the roadmap.

Data and Public Health Surveillance

Life Jackets, Personal Flotation Devices, and Other Flotation

Rescue and CPR

Lifeguards and Supervision

Water Safety, Water Competency, and Swimming Lessons
The USNWSAP is the first-of-its-kind roadmap for taking collective action to reduce drownings in America. It was developed for those in the water safety community who can take action to prevent drowning. PHTA is proud to be involved and together, with initiatives like Step Into Swim, we can work toward a future reality where all people can swim safely and effectively.