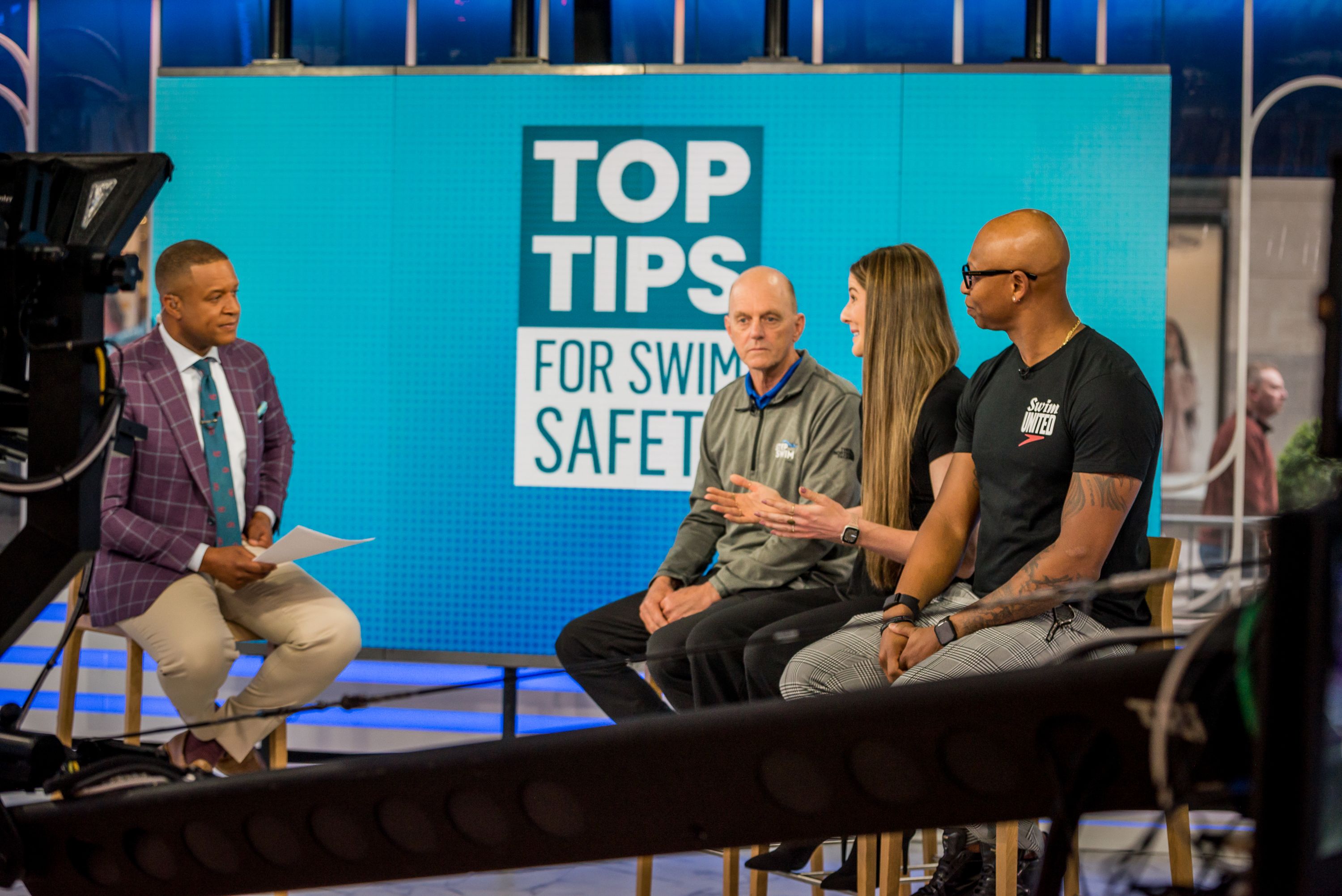 Learning to swim is critical in helping to prevent drowning, though it's also important for parents and caregivers to know the truth about swim safety and what to keep in mind when little ones are near the water.
To get viewers ready for the summer season, the TODAY Show welcomed Step Into Swim's Rowdy Gaines alongside fellow Olympians Cullen Jones and Missy Franklin to talk about swim safety and debunk swimming myths, including:
Myth 1: Floaties are safe. Parents may think floaties and water wings offer great protection for kids in the water, but they offer a false sense of security. Adults should keep a close eye on children in and around the water at all times, regardless of flotation device usage.
Myth 2: When someone is drowning, you will hear them splashing or screaming. Unfortunately, drowning is silent. Someone who is drowning is struggling to breathe and won't be capable of calling out for help.
Myth 3: Learning to swim is like riding a bike. No matter their experience, people need to stay on top of their swim skills. Enrolling in refresher courses can help ensure little ones retain swim skills from the previous season and work their muscle memory on important safety practices.
Watch the full TODAY Show segment!
As we head into National Water Safety Month in May, remember that learning to swim from a qualified instructor reduces the risk of drowning by 88% among children ages 1 to 4. By enrolling kids in age-appropriate swim lessons and staying updated on safety best practices, families can feel comfortable and confident about the water.
For those who want to learn more about water safety and swimming lesson enrollment, find a swim class in your area and check out available resources here.